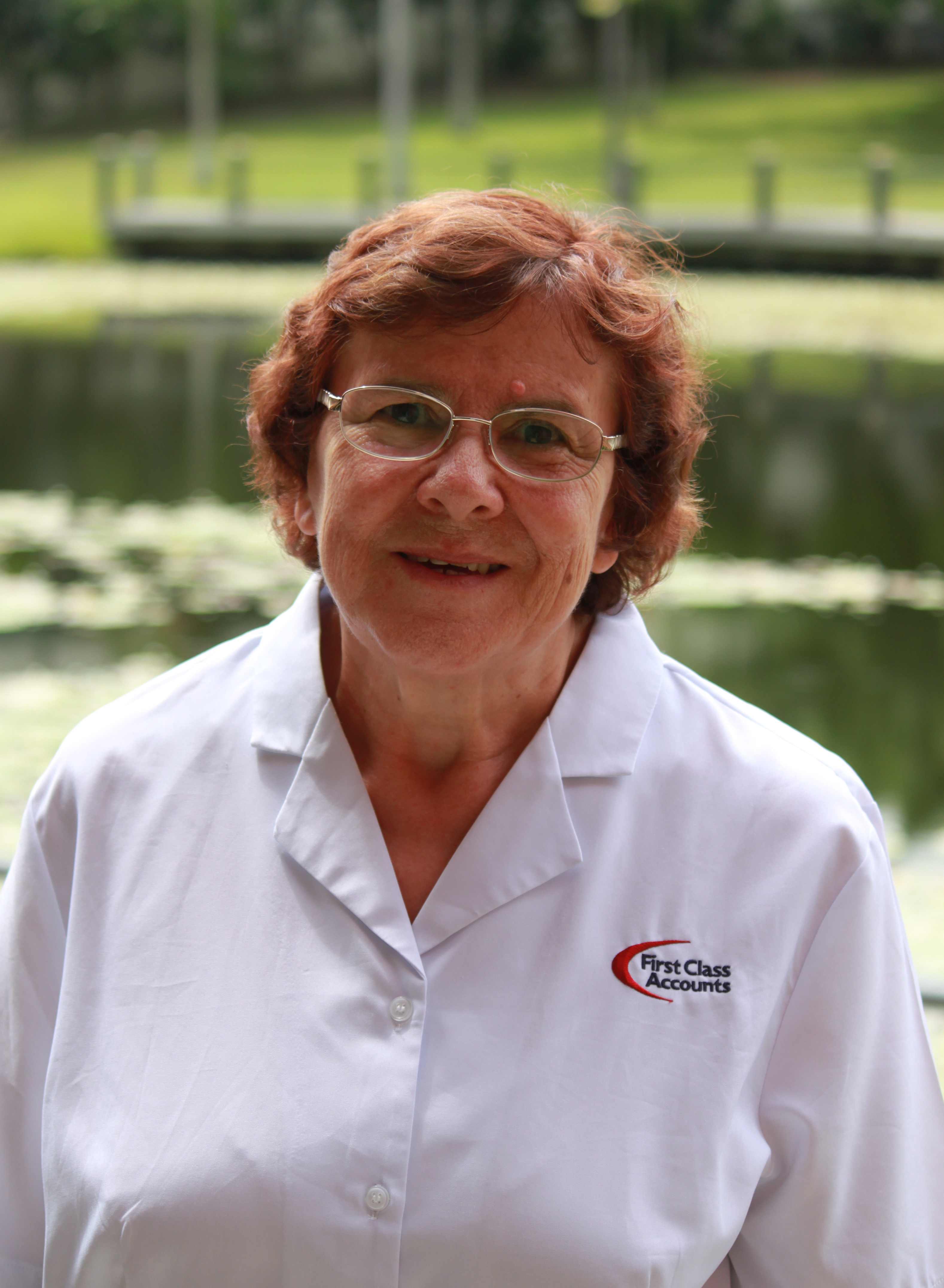 Vivienne Howard joined First Class Accounts back in 2001. As our longest standing franchisee, she's been part of big changes in our business over the years and has navigated them all with a smile on her face and an unwavering commitment to her clients and fellow franchisees.
At the height of Vivienne's powers, she ran two FCA territories, managed ten franchisees, and serviced the bookkeeping needs of around 70 clients in the Ipswich and Kenmore suburbs of Brisbane. But recently her health has taken a turn for the worse, and after 17 years of loyal service, she's decided to retire. While we're going to miss her, it's a decision we fully support and wish her all the best in.
Before she leaves and begins an exciting new chapter of her life we'd like to celebrate her contribution to the network. So, we caught up with General Manager Deb Stanton, and some of Vivienne's clients, to see why they think she's a star. And we caught up with Vivienne herself to see what she had before she takes a permanent vacation from work!
Deb Stanton, General Manager, First Class Accounts
What were your first impressions of Vivienne when you met her?
I met Vivienne in 2004 when I first joined FCA. Right from the get-go, I was struck by her humility, grace and strength of character. She's not a Type A personality who wants to be in the spotlight but that hasn't affected her success. Why? Well, because she's quietly confident and just gets on with doing an excellent job without any fuss.
What is it that sets Vivienne apart as an exceptional franchisee?
I'd say it's her loyalty, resilience, and kindness that set her apart. When Vivienne joined us, the business was structured differently and she owned a couple of territories and was responsible for the success of franchises in those areas. During this time, she acted as an amazing mentor to the franchise owners and nurtured them to do very well. Even after the business was re-structured, she always gave back to the network. She's been with us through thick and thin and has always acted as an exemplary brand advocate — something we truly appreciate and respect her for.
In addition, despite suffering a number of setbacks in her personal life she always remained professional and focused on the well-being of her clients. Honestly, she's been dealt some pretty rough cards and still managed to run a successful bookkeeping business, so it really is a testament to her courage and I admire her immensely for it. It's been an honour to have worked with Vivienne and we're all proud of how much she has achieved over the years.
How does FCA feel about her decision to retire?
It's simple, she's 69 years old and has worked tirelessly so it's time for her to focus on her health, having fun, and spending time with loved ones. It's time for her to put herself first and to pursue the things she's passionate about. She really is one of life's battlers and deserves to now enjoy a peaceful, relaxing, and happy retirement. And on behalf of everyone here at FCA, we wish her all the best and thank her deeply for her enormous contribution to our business.
What Vivienne's clients had to say about her
Fiona Shay and Mike Saba. Broiler Chicken Farmers, Rochedale.
"Vivienne has been providing us with exceptional bookkeeping for 18 years. She's one of those people you can count on for anything because she's always willing to take on new challenges and go the extra mile. Not only did she keep our books in order, she provided guidance and helped in many other areas of our business.
From the get-go, we knew we could trust Vivienne and had complete confidence in her ability to manage our office and finances. This was really important for us because our business often meant we were out of the office and travelling. So, knowing we had a 'rock' we could rely on gave us valuable peace of mind.
Recently, we've had to close the farm because one of our largest customers closed their chicken processing plant. It's been a very difficult time for our family and Vivienne has been a pillar of support and professionalism throughout. She's worked tirelessly and closely with our accountant to make sure the financial administration needed to shut the farm is in order.
We can't thank her enough for her empathy and encouragement, and we wish her the very best in retirement."
Paul and Nicole Dennis. Dennis Family Enterprises Pty Ltd.
"As owners of a small family plumbing business with six employees to manage (and four lively children!), having someone you can trust with your bookkeeping and business administration is essential. Vivienne has been that linchpin for us for over ten years. Diligent and focused, she's been a delight to work with and her attention to detail and exceptional communication with our accountant has saved us valuable time and money.
We would have absolutely no hesitation recommending Vivienne to anyone. She's been just brilliant and we hope she enjoys a well-deserved rest in her retirement."
A few words from Vivienne herself
"I can honestly say that becoming an FCA franchisee has been one of the best decisions I've ever made. Not only has it given me a rewarding career, it's allowed me to forge a number of friendships with clients and fellow franchisees that I'm going to miss a lot when I leave. While I'm sad to say goodbye, I am looking forward to having more time to invest in getting fitter, taking part in activities in my community, and going on holiday. In fact, I'm currently packing for a trip to Coffs Harbour to celebrate my official retirement. So, before I go I'd like to thank you all for the support you've given me over the years and I wish all of you the very best for the future."