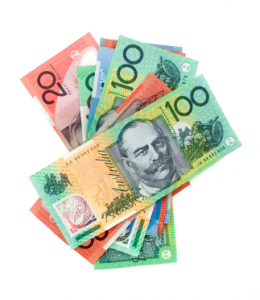 Last month saw the introduction of new credit card reporting laws in Australia. Under these new laws a poor credit history could prevent small businesses from accessing credit and could ultimately hinder business growth.
While many businesses use credit cards as part of their cash flow management plan – for example relying on them to manage bill payments while awaiting receivables – they now risk generating bad credit ratings if they can't make payments on time.
Bad credit ratings can have a huge impact on your business, particularly if you're hoping to secure working capital this year. The new system allows credit providers to see as far back as December 2013, so while previous habits can't be changed, if businesses are considering a loan they will need to start managing their finances better immediately or blips on their credit rating could make all the difference to a bank's approval.
So, what can you do to ensure you're ahead of the game and won't get stung by credit card penalties? We've pulled together the following tips to help maintain good cash management practices.
1.)Review the budget – If cash flow is an issue, look at what can be done to reduce expenses in general by reviewing every item on the P&L
2.)Reset a monthly budget – Following a review re-set the business budget based on what your finances will allow you to pay regularly in line with your current cash flow expectations. The aim is to cover as many bills as possible before having to utilise a credit card.
3.) Have a payment system – Consider setting up an electronic debit system to help maintain minimum payments on credit cards. If this is not possible, make an entry in a calendar to remind you when bills are due.
4.) Reassess payment terms – Identify which terms would supply optimum cash flow for your business. Should bills be 14 days' notice rather than 30? Once you've decided, inform your clients of the change at least a month before implementing.
5.)Follow up payment terms vigorously – You are entitled to implement your payment terms across your business, so more frequent communication with your clients may reduce waiting times for payments.