Working from home can be a great way to establish a strong work/life balance.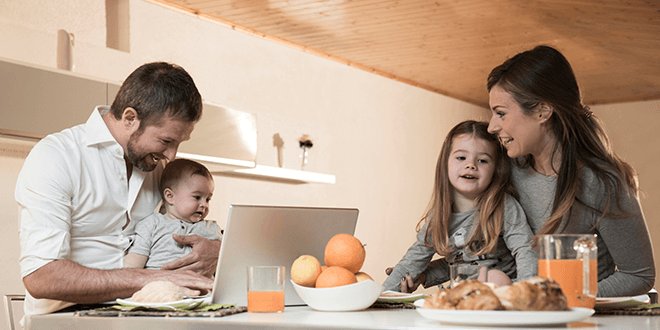 By removing factors such as commuting time and overheads associated with renting an external premises, a home business gives you the opportunity to spend more time with your family, while taking away some of the financial burden that starting a business often brings.
Due to recent advances in cloud technology, bookkeeping is the ideal business to start at home. With the capacity to work on your clients' books from your home office, bookkeeping provides an excellent opportunity for to start or build on your financial career.
If you can answer yes to some, or all, of these questions, bookkeeping from home may be the perfect opportunity you have been waiting for.
Do you want to be your own boss?
Do you love numbers, and have an analytical brain?
Do you embrace organization and structure?
Do you want, or need, flexible working hours?
Do you enjoy helping other people succeed?
Do you like to be challenged?
A franchise with First Class Accounts combines the best of bookkeeping from home, with the support and structured business plan of a larger corporation.
You decide how big you want to grow your business, and how many clients you want to work with. Your work hours are dictated by you. You will have the support of the First Class Accounts head office, as well as over 180 fellow First Class Accounts franchisees.
If creating a better work/life balance appeals to you, give us a call to find out how you can start your own bookkeeping business.