There are many great reasons to start your own bookkeeping business. You can be your own boss, decide on the amount of hours you work, and create a work/life balance that works for you and your family.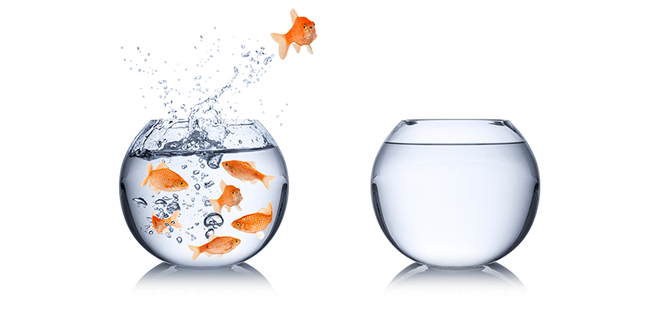 Starting a business can be hard work though, as you will need to work long hours, put your business ahead of all else, and be responsible for every facet of the business. The stress of starting fresh causes over 75% of businesses to fail within their first five years of operation.
The franchise system takes away a bit of the burden, by providing a proven business blueprint, and a higher level of support. If followed properly, this system significantly reduces the risk of failure, and provides a much quicker return on investment than a stand-alone business will usually generate.
We want you to be completely sure that you're ready to go into business for yourself, so here are ten things to consider when you are planning on starting a First Class Accounts franchise.
Think about why you want to start your own business
What are your business goals? Do you want to work for yourself, strike a better work/life balance, or be able to dictate just how much money you can earn? These are all things to consider right at the outset, to make sure you are making the right choices.
Think about how it will affect your life
Starting your own bookkeeping business is a big undertaking! It can be extremely rewarding, but it is important to understand that it will significantly affect your life. Think about whether you will be able to deal with the long hours and heavy workload. Make sure your family is supportive and understanding, as you will need to spend a lot of time on your new business.
Consider getting a second opinion
Have a chat with someone who can give you an honest appraisal of your ability to work within a franchise system. Sometimes, your friends and family will know you better than you know yourself, and will be ideally placed to help you make this decision.
Think about whether you can afford it
Starting a new business can be expensive, even within a franchise model. It can potentially take a while before you see a return on your investment, so it is important that you have access to funds to see you through the early period of your business.
Do your research
Learn all about First Class Accounts! Come to our info nights, read our information, and contact us whenever you want. We really are here to help. Understand that you will be required to work within an established franchise structure, so it is best that you research exactly what that entails, and how it will affect your business.
Consider the amount of support you will require
It's always important to make sure you have plenty of support when you are starting your own business. Thankfully, with First Class Accounts, franchisee support is one of the most important foundations of our business. We have many years of experience in guiding and supporting our franchisees, so you know you'll be in good hands.
Make sure you're getting all the facts
When you go through the application process to start your own bookkeeping business with us, we will give you a lot of information that you need to be aware of. Make sure that you are comfortable with the facts, including all disclosure material.
Consider the legal and financial implications
It is always a good idea to seek professional guidance when you are planning on starting your own business. The more information and support you have when you start, the more likely you are to succeed as a business owner. Consider seeking legal and accounting advice from professionals that have experience with franchises.
Make sure you have time to make the right decisions
Submitting the application to start a franchise is a big step towards being the proud owner of your own bookkeeping business! Once you're at this point, triple check your facts and figures to make sure you are making the best decision for you and your family.
If you are happy with your decisions, and you feel like a franchise is the right fit for you, then you're ready to start the application process!
We want you to have all the information that will make you comfortable with joining us at First Class Accounts. If you have any enquiries about starting a bookkeeping business with us, give us a call.