Why a bookkeeping franchise?
There are over two million small and medium sized businesses operating in Australia. Currently, approximately 40,000 bookkeepers assist with the financial reporting of those businesses, and of those 40,000, only 17,000 are registered as BAS Agents.
The small and medium enterprise market is currently under-serviced in regard to bookkeeping, which means that a significant opportunity exists for appropriately trained and accredited bookkeepers to grow their businesses.
Why First Class Accounts?
Join First Class Accounts to work for yourself – not by yourself!
When you have your own business as a First Class Accounts franchisee, you'll be partnering with Australia's largest and most successful bookkeeping franchise operation. Due to the calibre of our network, our franchisees service over 4000 small and medium sized businesses across Australia.
Whether you're an accountant, bookkeeper or have no prior experience… a First Class Accounts franchise could be perfect for you!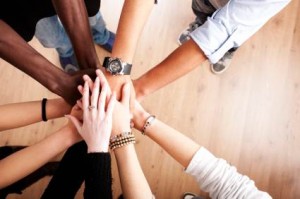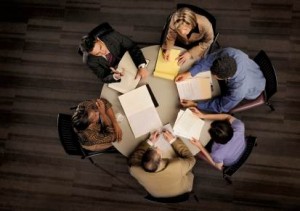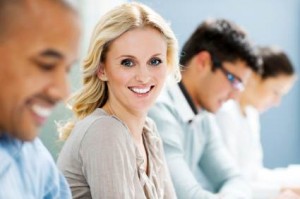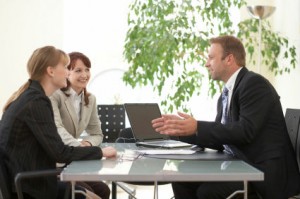 For existing accountants and bookkeepers
Do you have an accounting qualification and are looking for an opportunity to go in to business for yourself, or to expand your current accounting practice by offering an extended range of services?
Are you an independent bookkeeper who wants to be your own boss, and are looking for the support of a national network?
A First Class Accounts franchise might be the perfect alternative for you.
Our proven system will allow you to work for yourself either from a home office, or from a serviced office or commercial premises as your business expands and you engage staff. You work the hours you wish, which will free you to enjoy the lifestyle you wish for.
By joining our network, you will be able to leverage off the strength of the First Class Accounts brand. You will also be able to tap into the support from our dedicated team at National Office and from your co-franchisees.
Our network is noted for the high levels of camaraderie amongst our franchisees and they all benefit from each other's experiences through connection tools such as Chatter.
For aspiring bookkeepers
Are you looking to be in business for yourself? Do you want to be self-employed yet still appreciate the need for support, systems, branding and mentoring of a national network?
Regardless of your prior experience, a First Class Accounts franchise might be perfect for you!
We are looking for motivated individuals with a positive attitude and an eagerness to learn. While you may not have formal qualifications or direct bookkeeping experience, you should have good numerate and computer skills, be organised and systematic, and have business acumen.
You will be keen to work with small businesses and derive satisfaction from assisting them in better understanding and growing their business. We provide the professional training, mentoring, marketing support and the systems to get you going!
Your Competitive Advantage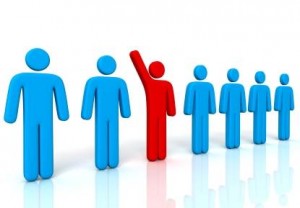 As a member of the First Class Accounts, you have a considerable advantage over your competitors.
Our training methods and systems equip you to provide your clients with a unique service and outstanding value.
You will be working under the banner of the leading national bookkeeping franchise.
You will enjoy the benefit of the national and local area marketing support. With a variety of templates for marketing collateral available to you.
You have access to proven business system and leading edge tools, including professional partner status with MYOB, Xero and Reckon software programs
You will enjoy belonging to a group of like-minded, mutually supportive colleagues, and the strong spirit of camaraderie within the network will motivate you. Our network utilises online platforms in order to interact and provide support.
You will have the resources of our help line, forum, portal and website at your disposal. Our portal is a resource centre for franchisees to draw upon technical information, manuals, business process checklists, templates and any other important content.
Marketing
As part of Australia's largest network of bookkeepers, you will benefit from our nationwide brand and marketing campaigns, including
Direct response TV advertising
Search Engine Marketing
Online promotions and directory listings
Membership and subscriptions
Partnerships with MYOB, Xero and Reckon
Local business networking
Referrals through the FCA network
By being part of a national brand, you will have potential clients who will already be familiar with what you do, and the high standards that you will offer. We also provide a comprehensive 13-week 'Kick Start' business launch programme. Through this programme, you will learn how to source, capture and develop your own client base. We will also send you any bookkeeping leads we receive that are within your territory.
Training
First Class Accounts' success is based upon the strength of our training programs.
We will train you to a level where you will attain your Certificate IV in Bookkeeping, and be set on the pathway to ultimate BAS Agent registration.
Also, as part of your training, you will have access to The Operations Manual, which is your franchise system's "bible" covering every aspect of business operations under the brand banner. Through your training and access to the manual, you are instructed in all the vital procedures and checklists you require to run a professional, efficient and compliant bookkeeping practice.