Payroll Services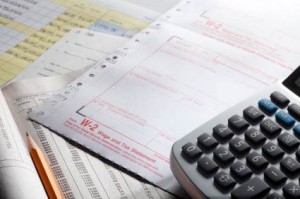 There is a saying that states 'A happy worker is a productive worker'. One of the things that will make your employees happiest is being paid correctly in a timely manner.
First Class Accounts bookkeepers are trained to provide payroll processing services of the highest standard. Our payroll management services can ensure your wages are correct, much to the delight of your employees.
Payroll processing services include:
General Payroll – ensure your staff are paid the correct rates and paid according to the correct hours worked.
PAYG Withholdings – Any business that has employees or pays employees of another business must withhold an amount from payments made to them. Any payments made to a business that doesn't quote an ABN on an invoice or other documentation must also have an amount withheld from payments.
Entitlements – calculation of leave including holiday, personal, long service and rostered days off.
Payroll Tax, Workers Compensation Insurance, Employment Forms – some or all of these may be needed for your business.
Efficient and Electronic systems – these should simplify all processing and provide greater security for you and your staff.
We are also able to advise you on the correct payment of superannuation contributions for your employees.
To help keep your employees happy and productive, talk to a First Class Accounts bookkeeper about payroll services today.