This month, owner and operator of First Class Accounts Vermont, Carol Girvan, talks us through the highs and lows of running a bookkeeping firm while travelling the country.
Having worked in financial services for 30 years, Carol Girvan has witnessed plenty of change in her time.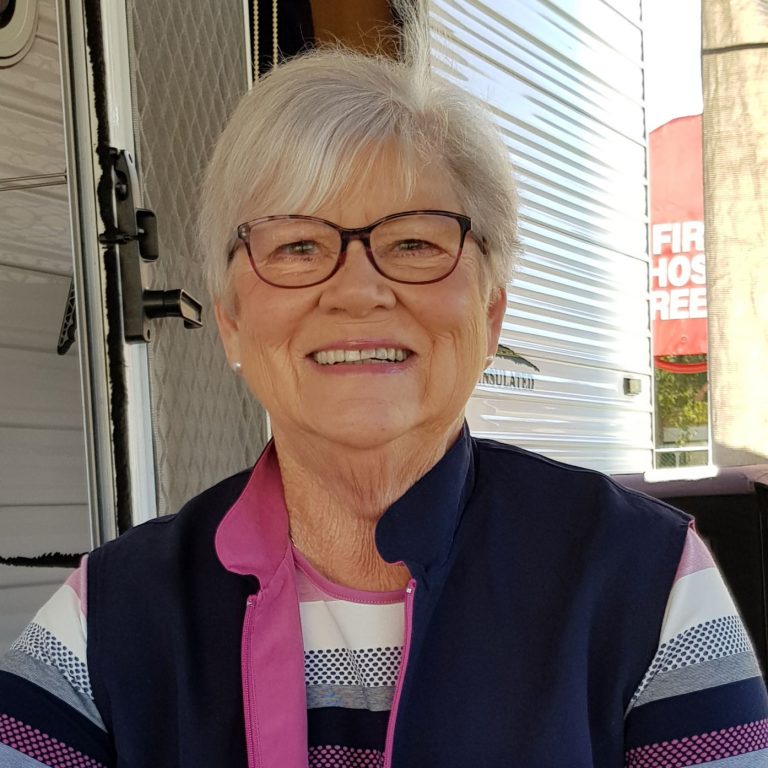 Starting out in a payroll software company, Carol eventually decided to buy into the First Class Accounts franchise in 2003.
She originally opened the doors in Vermont, Victoria, and after establishing some solid relationships with a list of clients, she decided she would take them on the road.
Carol is into the fifth year of enjoying a nomadic lifestyle, managing her business as she travels the country at leisure.
Here Carol shares her experience securing her travelling future, the joys of her work, how she stays connected to her clients and the latest in her industry so she can continue to deliver for her clients while travelling.
What do you see as the big pros and cons of your job?
My job is for those who enjoy people, life, laughter, choices, travelling and a challenge.
The positives of working in my own business are many: the opportunity to work with like-minded people, both clients and other franchisees; the opportunity to strike my own work-life balance (well, nearly!); the ability to work from wherever I am at the time.
I'm really hard pushed to find any downsides. EOFY is currently at the forefront of my mind, so I guess I would have to comment that the quarterly BAS times and EOFY can be somewhat stressful. After a look out of the window of the van though at a beautiful Australian landscape or seascape, the stress levels drop quickly.
What does an average day look like?
Due to the distractions available on a daily basis when we're travelling, I have to be self-disciplined in regard to maintaining a 'to do' list and keeping to it.
When organising where we're going to head next, access to the internet is imperative and at the busy times, we tend to stay longer in one spot. In short, to define an 'average day' is not an easy task. Most days offer something new, and no two are the same.
Tell us something surprising about your job that people may not know about?
The majority of people imagine that a bookkeeper sits in an office and works with figures all day. This is so far from the truth. With the advent of 'cloud' software the traditional office has, for me, become a thing of the past and has allowed me the freedom to live my dream.
Has your client base decreased, increased or remained steady over the past 12 months?
When we decided to leave Melbourne, I was concerned about maintaining my client base.
Apart from natural attrition (businesses closing and so on) all the clients I had when I left are still with me.
New clients have been referred to me through existing relationships, but overall, my client base has remained steady.
What new technologies is your business using and trialing to stay efficient, client-focused and relevant?
What a great era we work and live in! The introduction of apps to capture receipts, accounting software making payments by card so easy, the lodgement and payment of superannuation streamlined and it's little wonder efficiency in business is growing exponentially.
What advice do you have for new members on how they can maximise their membership value?
My advice would be to take advantage of everything their membership has to offer. The webinars, the online training, the partner seminars available in each State and, of course, Partner Connect.
How do you stay abreast of legislative and technological changes within the industry?
Every three months, First Class Accounts hold a one-day Regional Training day in each State. This is where new software and any legislative changes are introduced.
Each September, we also have a three-day conference where, again, the latest information is presented as well as consolidation of the 'old favourites'.
ABN run a series of 'Bookkeeper Radio' programmes – usually monthly. These sessions are also very informative.
Finally, MYOB present webinars and online training, which assists in maintaining up-to-date knowledge.
Is there anything you've learned that you wish someone had told you 10 years ago?
Listen to your heart as well as your head. Whether it's about the software to use or where you choose to work and live. Let go of the restrictions placed on you by social norms and conventions.
The adage "Live your dream" is usually relevant.
Find out more about First Class Accounts franchise opportunities here or contact us on 1800 118 611.